Each penny counts and to ensure genuine support to every applicant, we verify each case
Enabling Cant's to Cans: A Future Re-imagined for Ashok Kumar
On 1st Dec. 2018, Ashok Kumar, 40, a resident of Delhi met with a road accident and sustained several major injuries, including heart damage but somehow survived.
The entire lower body was left paralyzed. He was taken to AIIMS (All India Institute of Medical Sciences- Delhi) Post-surgery, he was advised to use electrical wheelchair by Doctors as his heart got damaged in the accident and couldn't move the manual wheelchair. Dr. U Singh (HOD-Physical Medicine & Rehabilitation, AIIMS) referred his case to Nishkam for a wheelchair as the patient couldn't afford such expense with this condition.
Nishkam took up his case and delivered the wheel of hopes with sangat's support. S. BS Anand, Vice President of Nishkam and ex- employee of AIIMS played a pivotal role in the entire process.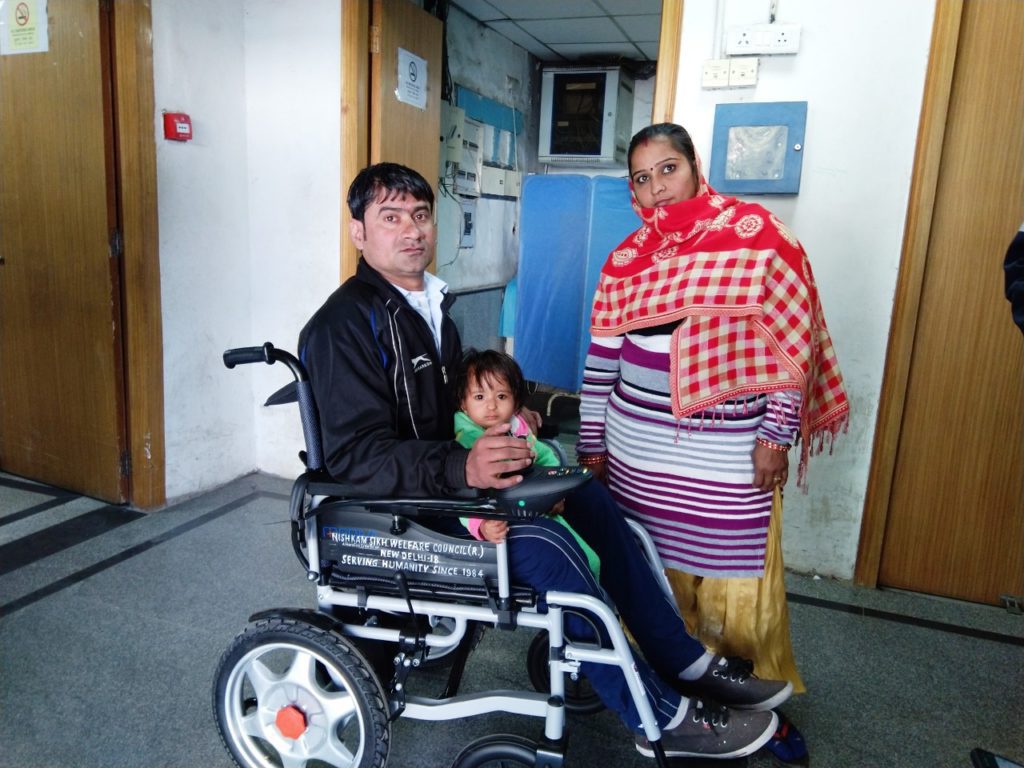 No more pain & sufferings left for Gurpreet
"The pain and suffering, I had to pass through due to Brain Tumor, is beyond expressions. In this young age I had lost every hope in life and left everything over 'Waheguru' taking it as my destiny" exclaimed Gurpreet a 22 year old young graduate and resident of Sant Nagar Ext. of Tilak Nagar, New Delhi.
There is delay in His House but not darkness. The Almighty didn't disappoint me as it came to my rescue through 'Nishkam' who paid funds for my treatment at AIIMS.
It was due to the sincere efforts of Nishkam that I was successfully operated for my Gamma Knife Treatment at AIIMS on 25 July, 2018. My father is a small level Electrician and couldn't earn enough to get treatment for my illness. Thank you Nishkam for giving me a hope to live a normal life."